Good Evening, Trisphites!
It's the time again for those lovely little bundles of wallet-draining trouble known as Seasonals! This season, we've got something way worse than the Krampus to muck up your holiday fun! Or jazz it up - your choice of terms.
Regardless of whether it's scary or sweet, your holidays will be filled with wonder with the
Tundra Terror
set. This set features the mythical [hopefully] being called the Wendigo, and goes just peachy with the Cold-Hide set released earlier this week. The set contains 15 items, and stocks in
Archaic Antiquities
!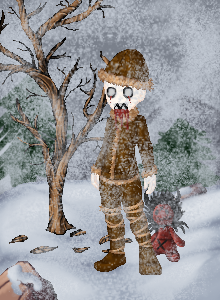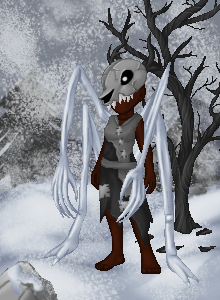 Tundra Terror
Designs - Den, Panda, Glitch
Pixels - Glitch
Recolors - Gallagher
Previews – Gallagher
The whole bundle will run you 150 Runes, 10 individual items cost 10 Runes each, and there are 5 items costing 5000 Aurum for those a little more cost-conscious. All of them are great additions to a terrifying lineup of items!
Seasonals will rotate out of the shops every
4 months
giving you until
March 10th
to pick up your copies!
Get them all, get a few, or get just one - but get them while they're... ah... hot? Just don't freeze up, and be sure to dress warmly! Winter is here!