Good Evening, Trisphites! Or, wait... Morning. Huh? Okay, apparently we ARE able to do this early? Who knew! It's a happy surprise!
-Looks at Commons-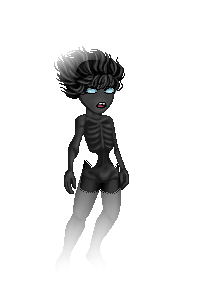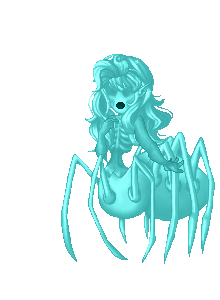 ... Okay, maybe not so happy? Wow, these things are kinda dark now, aren't they? The Cold-Hide set merges an urban legend with some frankly terrifying imagery. All of this set can be found in the
Body Shop
, but I wouldn't go looking for it unless you want to get eaten by the We-... Actually, maybe it's better not to say it. The set will run you 300 Aurum for the
Starvation
and
Fatigue
; 400 Aurum for the
Ears
,
Arms
, and
Legs
; and 500 for the
Cranium
and
Carcass
... Although why you'd want to look like this is anyone's guess. Get this set of items [or not, your choice] to look your spookiest and have every person around you want to call a nutritionist.
Warning for the faint of heart: DO NOT LOOK AT FLESHY. DO NOT. YOU HAVE BEEN WARNED.