Spooky Nox, Trisphites!
That's right, the season of Haunting has begun. Nox has been a long-standing tradition on Trisphee for as long as we've been around, and we're always coming up with new ways to celebrate it. This year, there are games to play, and a few monsters to wiggle into your heart. Before that, however, we've got some brand new monthlies to get you in the seasonal mood!
First up, we've got the milder — although some would argue wilder — side of Nox with Oktobeer Fest. Don your lederhosen, and get down with your bad self! Drink and be merry, or drink and be scary - but either way, drink! Have a blast with this set from the not-so-distant past, and enjoy the spirits that Nox has to offer!
The second set will send you 'round the bend with delight. For the first time out of the Asylum, it's the Straight Crazy set. Now you, too, can enjoy the season with the fashionable garb of the dangerously unstable. Not entirely sure how you're going to be able to enjoy ANYTHING with all those straps, and the dangling sleeves - but the determined always find a way!
Have a super-fun, super-silly, super-terrifying Nox, everyone - and enjoy our Monthly offerings of the season! They're only available until November 1st, so pick them up at
Archaic Antiquities
!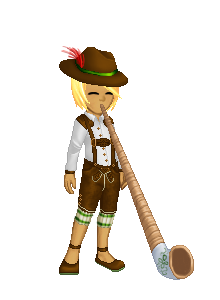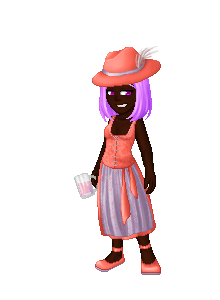 Oktobeer Fest
Designs - Den
Pixels - Glitch
Recolors - Gallagher
Previews -Gallagher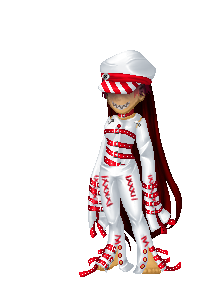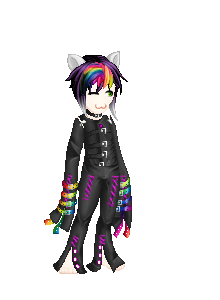 Straight Crazy
Designs - Rainbowfox Ari
Pixels - Glitch
Recolors - Gallagher
Previews -Gallagher