Cybernetic implants, circuitry in clothing, and leather galore!
After the rave, we followed this beauty into the depths of the warehouse district only to find the best of the best! So get your straps done up, chains polished and stock up on batteries so you glow through out the darkest night. Or stand out with the brightest colors while dancing the night away. Either way, we present with out further introduction the coolest kid at the party: the Industrial Goth.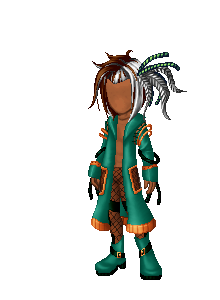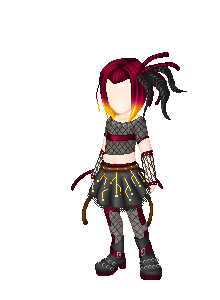 Industrial Gothic
Designs - Espy
Pixels - Glitch
Recolors - Gallagher
Previews – Gallagher
The current Seasonals set,
Industrial Gothic
, has 9 items for 10 runes each, 4 items for 5,000 aurum each, and a bundle with all 13 items for 130 runes!
You can find them all in
Archaic Antiquities
.
Seasonals will rotate out of the shops every
4 months
. That means you have until
November 10th
to pick up the Industrial Goth before it disappears into the night!